Our History
With years of revenue cycle and healthcare technology experience Advantum Health's founder and CEO, Venkat Sharma, started the company in 2013. Shortly after – and to continue its rapid growth – Advantum acquired Paradigm Health, a company that has served physician practices since 1996.
Advantum Health continued to experience much growth throughout the years, both organically and through acquisitions. The past five years we added even more expertise, services, and innovative technologies with our acquisitions of DNA Healthcare, AllDocuments, emPower Docs, and most recently, MedAdvantage. With a staff of roughly 600 employees, we now offer a single-stop shop for all revenue cycle services to physicians, hospitals, and health systems.
With our increased set of services and dedication to making a meaningful impact in healthcare, we rebranded from iHealth Innovations to Advantum Health in 2017. This new identity more clearly defines our vision and mission for the role we play in healthcare today – and tomorrow.
Our Mission
Helping our customers maximize revenues, control costs, traverse changing regulations and ultimately – better care for patients – is the core of what we do. Our mission is driven by the passion of our team – to relieve the financial and administrative burdens of healthcare professionals. We have been honored to help thousands of customers gain an advantage in the ever-changing healthcare industry with the confidence, momentum and assurance necessary to remain successful caregivers.
Comprehensive Revenue Cycle Solutions
Our Team
What can we say – we love healthcare!
Advantum Health's leadership team has over 250 years of hands-on experience in the healthcare industry. We hire from the field with much of our staff coming directly from physician practices, hospitals, and health systems.
Our team has worked in large hospitals; coding claims, billing, and managing A/R, and have also worked in independent practices completing provider enrollments, negotiating contracts, and denial management. To say the least, there's never been a challenge that someone on our team has not experienced.
In addition to the healthcare knowledge we provide, we also have team members working behind the scenes developing new, innovative technology, converting complex datasets into user-friendly dashboards, and staying informed of the latest versions of EHR and practice management systems.
Transactions Managed Annually
Our Services
Advantum Health's full-service revenue cycle services allow physicians and hospitals to easily manage their financial performance by building a trusted relationship with one vendor rather than managing several. We also help relieve the administrative tasks of credentialing, prior-authorizations, and denial management.
With our intuitive analytics and dashboards, healthcare organizations can see their financial and operational results at any time while our consultants are standing by with advice to help you achieve even better outcomes.
And we can't forget our MACRA assessment and reporting capabilities. While healthcare makes the transition from fee-for-service to fee-for-value reimbursement models, our team is ready to review your practice, make recommendations, and submit reports on your behalf.
Our history of delivering superior results gives us the confidence to proudly go 100% "at-risk" with our customers and partners, so we are only successful when our customers and partners succeed.
Trust Advantum Health to navigate you through the future of healthcare. We don't want you to just survive, we want you to thrive!
Our Awards & Memberships
Advantum Health has the privilege of serving clients throughout the country and holding esteemed memberships with some of the industry-leading healthcare organizations.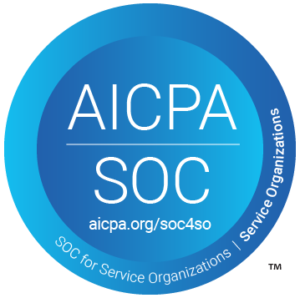 Advantum is SOC2 Certified. This certification ensures that your data is securely managed to protect the interests of your organization. SOC2 is centered on five trust service principles: security, availability, processing integrity, confidentiality, and privacy.