The Basics About Medical Credentialing
It's true – medical credentialing is often a painful but necessary step required for all physicians and healthcare organizations across the country. As is often the case – documentation, regulations, and policy changes alone seem to keep even the most well-run practices feeling like they cannot get ahead.
Though the documentation and paperwork for medical credentialing seems very tedious and laborious, it does serve a very important purpose. With the many players and participants in healthcare today, the oversight and assurance that our healthcare system is providing the best care possible is critical.
Regardless, if you are like many of your peers, these administrative tasks can take hours, days, and weeks of you and your staff's time.
Learn the costs and revenue impacts to your organization
Credentialing Verification Organization (CVO) Services
Verifying the credentials of hundreds of physicians, whether part of a network, a large health system, or even a visiting provider, can be very expensive and very time-consuming. With Advantum Health's proprietary database, we are able to review hundreds of physicians and verify information much more quickly than trying to manage the medical credentialing process in-house or through other platforms.
Our Primary Source Verification reviews include, but are not limited to:
Medical board certification
Criminal background checks
DEA / CDS registration
Department of Health and Human Services
Hospital admitting privileges and delineation
Education – verify medical education and post-graduate education
State licenses
National Practitioner Data Bank
HIPDB-query the Healthcare Integrity and Protection Database
Malpractice Insurance
Malpractice claims
Professional references
Work history
Sanctions-query state license and Medicaid/Medicare
Our CVO services expedite the healthcare credentialing process and reduce costs for our clients.
Provider Enrollment Services (PES)
Enrolling with payers and credentialing is key to not only receiving payment quickly but receiving the reimbursement that you deserve.
Our team reviews and assures that we have all the right documentation before submitting your information to the payer. We confirm that all licenses, certifications, group names, Medicare/Medicaid TINs, malpractice insurance, and more are accurate across all paperwork so your application gets accepted the first time.
We manage your initial enrollment and maintain your information on CAQH. Our team informs you when your information requires re-enrollment or is expiring. We are your advocate and liaison with your payers.
However, we don't stop there.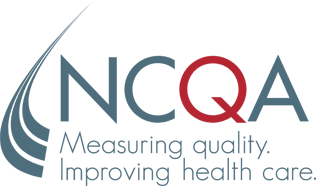 NCQA Certification
MedAdvantage has received NCQA's Credentials Verification Organization Certification
CVOs that are certified by NCQA have demonstrated that they provide the protections required by NCQA's standards, that they have developed a sound management structure, and that they monitor and are continually improving the quality of the services they deliver.

Medical Credentialing
CVO, PES and all medical credentialing services are performed by MedAdvantage, a wholly-owned subsidiary of Advantum Health. Since 1993, MedAdvantage has transacted more than 3 million applications on behalf of managed care companies, insurance companies, hospitals, independent physician associations, and other healthcare organizations.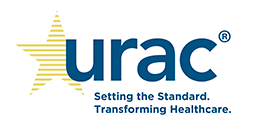 URAC Accreditation
MedAdvantage is fully accredited by URAC for compliance with Credentials Verification Organization.
The Advantum Advantage
Advantum knows that while setting up and getting credentials approved is critical – it's even more important to monitor the outcome. Our medical credentialing experts work closely with our billing team and your back-office staff to monitor for claim status and denials. We review denial status and reason codes and look at your original contracts to make sure you are getting paid properly.
At Advantum, we believe that your revenue cycle is not a static process but rather an evolving, dynamic process that needs constant attention for the success of your business, your practice – and ultimately, the care of your patients.
Relieve you and your team from the many administrative tasks required of your practice
Expedite your payer enrollment and medical credentialing process
Review your documentation and submit proper information for each payer
Reduce denials and ensure you receive the reimbursements you are owed
Monitor and maintain your credentials for ongoing compliance and verification
Reduce your administrative costs through our affordable, proprietary services